The 16th match of IPL dream11 2020 is between Kolkata Knight Riders (KKR) Vs Delhi Capitals. It has been played in Sharjah stadium where boundaries are small as compared to other stadiums in Dubai. At first,Somehow, Kolkata won the toss by chance and had taken a poor decision by captain Dinesh Karthik to bowl. Delhi Capitals scored 228 runs in their first inning after poor bowling performance from Fast bowlers as well as spinners. They didn't so well as Delhi capitals have in bowling. They did bat in the first inning, they get an idea of how to bowl and made plans which were executed well. Although, It was possible to chase the runs. But Again captain Dinesh Karthik has taken so many wrong decisions. Team management sent Andre Russell at no. 3 which was not required at that time. Eoin Morgan may come instead of him. He hits every ball, It was good to see him in the last 16-20 overs when the bowlers came under pressure.
Sending Narina to bat no.1 was another bad decision, when you have such a high score to chase, you need to start well. Rahul Tripathi would be the best decision to come with Shubman Gill who is classical players, to give the best start to KKR.
Some Poor Decisions from Dinesh Karthik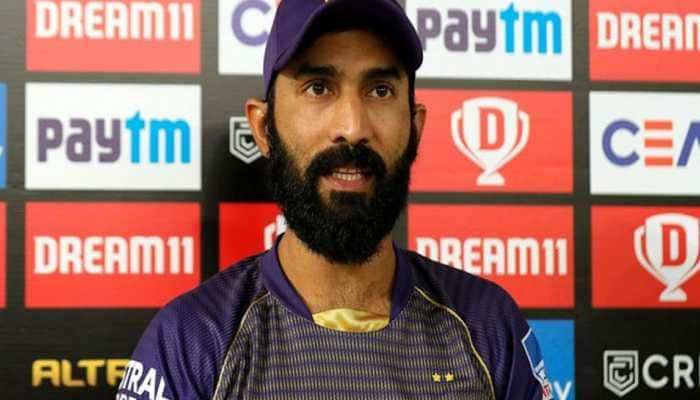 Fans on Twitter criticizes Dinesh Karthik's poor decisions in KKR vs DC IPL 2020 16th match. There are a lot of fans all over the world who support KKR with full-heartedly. The reason for such craze for team KKR maybe its owner Sharukh khan, Coming to the point, Delhi Capitals (DC) won by 18 runs over Kolkata Knight Riders (KKR) in their IPL 2020 clash at the Sharjah Cricket Stadium on Saturday. There were lots of Poor decision has been taken, there were no plans to execute, It happens when the team is planned for the batting line up. To chase 228 runs against DC was easy when you play in Sharjah when you have the quality of players like Russell and Morgan. But the Leader is not good for the team.
Fans are asking on twitter to Management of KKR to hand over the captaincy to world cup winner captain Eoin Morgan. KKR Fans are angry with Dinesh Karthik captaincy who has not been successful yet. They are hoping to see a change in the team for upcoming matches. They need to work in their bowling line up