Ice Hockey Team recently shocked their fans after they traded two times Cup champion, Matt Murray, to the Ottawa Senators. They exchanged him in return of a second-round and a forward prospect with Jonathan Gruden. They used their second-round pick to have the Finnish goalie Joel Blomqvist.
Penguins Exchanged Matt Murray For Jonathan Gruden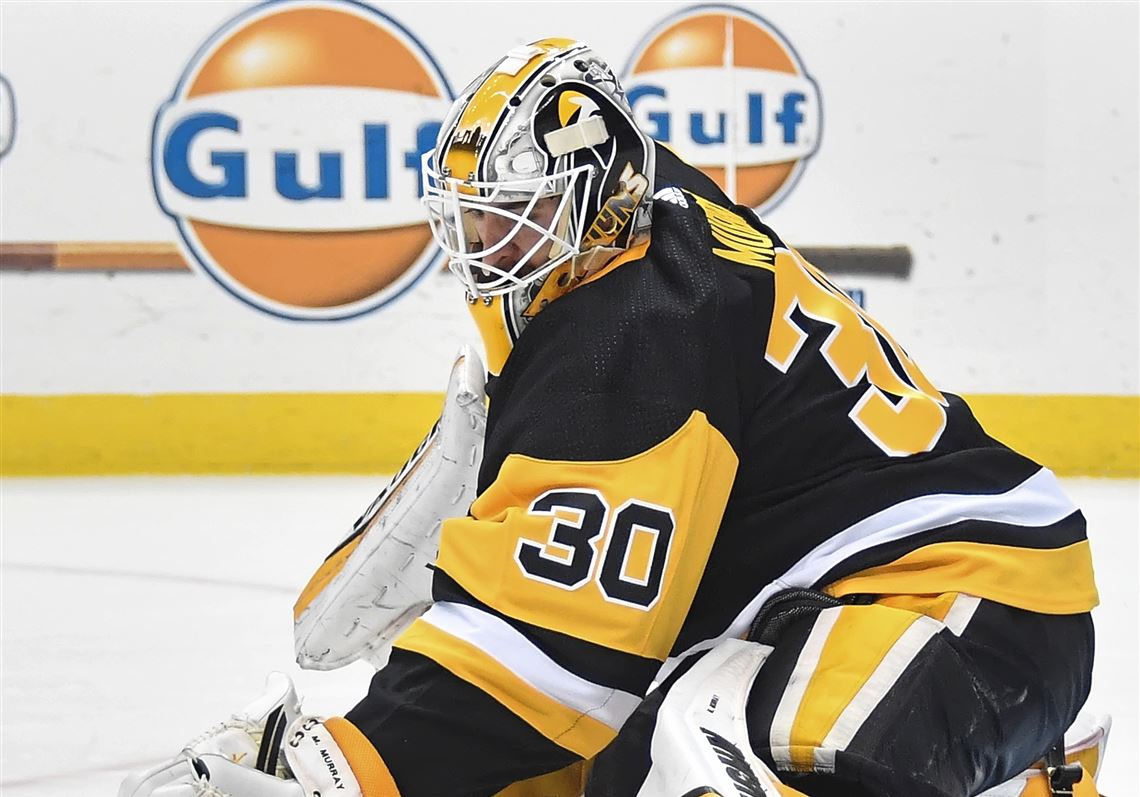 Penguins recently traded Matt Murray for 20-year-old Jonathan Gruden. Not long ago, Murray started his journey with the Penguins. He helped the team win Stanley Cup for consecutive years. At that moment, people thought that Murray would be in the team for at least a decade to come. However, it does seem to be happening. Matt Murray will now be playing with Ottawa Senators. In the five years run for Murray, he couldn't even come close to the expectations fans had on him especially, after he became the first goalie in the NHL History to have won the Cup twice.
Matt Murray Shared An Emotional Message On Instagram
Murray shared a heartfelt message on Instagram, saying goodbye to the Penguins. In the caption, he thanked the team for the "incredible years" he had had with them. He said that he cherished every opportunity he got to wear the Penguins jersey. Murray further added that over the years with the team and the time he has spent with everyone, he has learnt valuable lessons, made strong relationships and had the chance to experience some great moments.
Matt thanked general manager Jim Rutherford and coach Mike Sullivan for always having his back. Rutherford in 2017, revealed that Murray had a tough time dealing with the pressure of expectations of everyone. Because of the injuries, Murray couldn't go beyond 50 games in a season. He has won two of his 12 starting games.
In an interview, Rutherford revealed that in the last two years it was mostly him and Fleury. They had healthy competition and cheered for each other. But when it's time to be like Fleury, it's a lot of pressure. Probably in his case, he couldn't handle it. He also said that Murray reportedly felt that he wasn't given the credit he deserved for bringing the team back to the victories.
The Senators Reportedly Planned To Have Murray For A Long Time
Rutherford said that he feels that the Senators have wanted to have Murray in their time from a very long time. He thinks maybe with the Senators; Matt will be able to get back to his game and in the right direction. Rutherford clarified and said there are times when they are forced to do things that they don't want to. He said that every player that he has had to let go or trade has personally bothered him. Especially when it comes to the players who helped win the Stanley Cup.
After the deal, the Penguins currently have nine players. The list of the players might get shorter to just seven players if Justin Schultz and Conor Sheary leave the team. They are currently the unrestricted free agents and are most likely not coming back.