Delhi Capitals have won the match against RCB and get the top in the points table with 8 points. Kagiso Rabada has impressed everyone with his bowling spell against RCB. He has given 24 runs and has taken 4 wickets including Virat Kohli. Kagiso Rabada's spell is one best till yet in this IPL season. He has been seeing in a good rhythm. DC has won 4 matches out of 5 and got the top spot in the points tables. The way DC is playing this season, it seems that The team can easily be able to qualify for the playoff. Marcus Stoinis is in the form and becomes a good finisher for the team. Shreyas couldn't be able to do well today but he has seen in great form in the last match.
In Today's match, Delhi capitals looked completely balanced whereas RCB seems unbalanced. RCB was 43/3 when Devdutt Padikkal, Aaron Finch, and AB de Villiers have been dismissed in quick succession and even though skipper Kohli tried his best, he scored 43 runs 39 balls which could only do so much. RCB's might be angry with the performance, but they always stands with the team. They are hoping to keep winning the momentum in their side. Though After match, Virat kohli revealed that Chris Morris will be playing the next game." Chris (Morris) was really close to playing today as well but couldn't make it" Said Skipper Virat Kohli
Kagiso Rabada gave best IPL bowling spell of the season
Kagiso Rabada has given the best bowling spell of the season till yet with having 4 wickets and conceded 24 runs in 4 overs. This has led RCB to lose the match by 59 runs. Rabada sends Virat Kohli back to the pavilion that's where DC has got the match. Although, Navdeep Saini who gave a brilliant performance in the first four matches, has failed today. He seems different today. He gave 48 runs in three overs, He also failed to take wickets. That's what RCB has not expected him.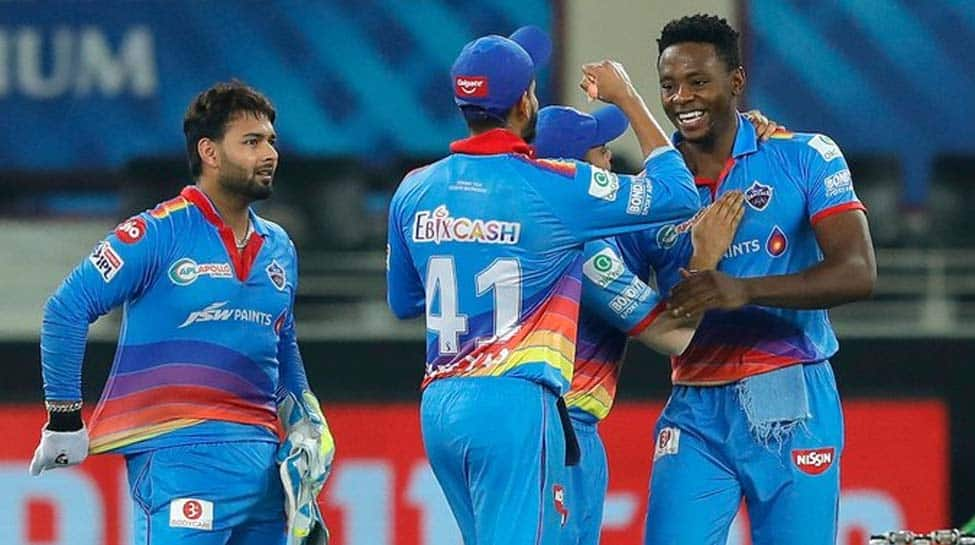 On the other side, DC bowlers have given their 100% winning performance. The way they planned to send AB de Villiers back to the pavilion. Devdutt Padikkal also failed to score today when needed. Let's see how RCB will come back. Axar Patel has been given to Man of the match who has taken two crucial wickets. Kagiso Rabada has picked up four wickets and stopped RCB's chase. Well played, DC!!!!!!!!